World Holocaust Forum | Digital Strategy
Serving as the Prime Minister Office's Media Advisor, Jake Fichman and Goldfish Marketing were invited by the Government Press Office to lead the creation and implementation of digital strategies for the international distribution and promotion of the 75th Anniversary of the Release of Auschwitz commemoration in Jerusalem on January 23, 2020.
The event was one of a kind, and seen by many as Israel's largest international event ever. Over 45 world leaders came from nations all over the world to honor the anniversary and to honor those lost in the Holocaust. The key opportunity for the nation of Israel was found in the PR and awareness building around this historic event – the purpose being to illustrate the strong, global relationships that are maintained by world leaders and the nation of Israel.
The key issue: There was a need to develop a proper digital strategy (and execution) to bring this event to millions around the world.
1 Million in Under 24 hrs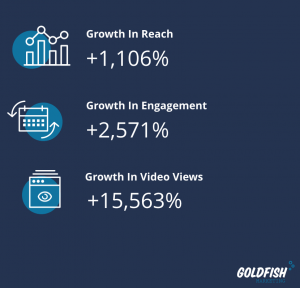 With only weeks to prepare for the World Holocaust Forum, the Government Press Office, the Prime Minister's Office, and the President's Office worked simultaneously to develop production and distribution strategies to make the event a success.
With exclusive rights to promote the content, Goldfish Marketing served the GPO as key distributor to foreign media sources via digital promotion. Numerous organizations, media outlets, government offices, and influencers set up social media ties to the GPO page to receive access to the Live event.
The numbers didn't lie! In under 24 hours, the internationally-focused digital content picked up more than 1 million views (organically!).
The GPO's Biggest Digital Week, Ever!
The event took place at Yad Vashem in Jerusalem, where the Goldfish Marketing team managed all distribution of international content. It was a huge success that brought the event's content to millions of people from all over the world. It proved to be the Government Press Offices' biggest digital week of all time.
The event was a true success! Due to the execution of proper pre-event consulting, digital marketing strategy, and social media efforts, the Government Press Office, Prime Minister's Office, and President's Office truly reached the world with a message of unity and commemoration.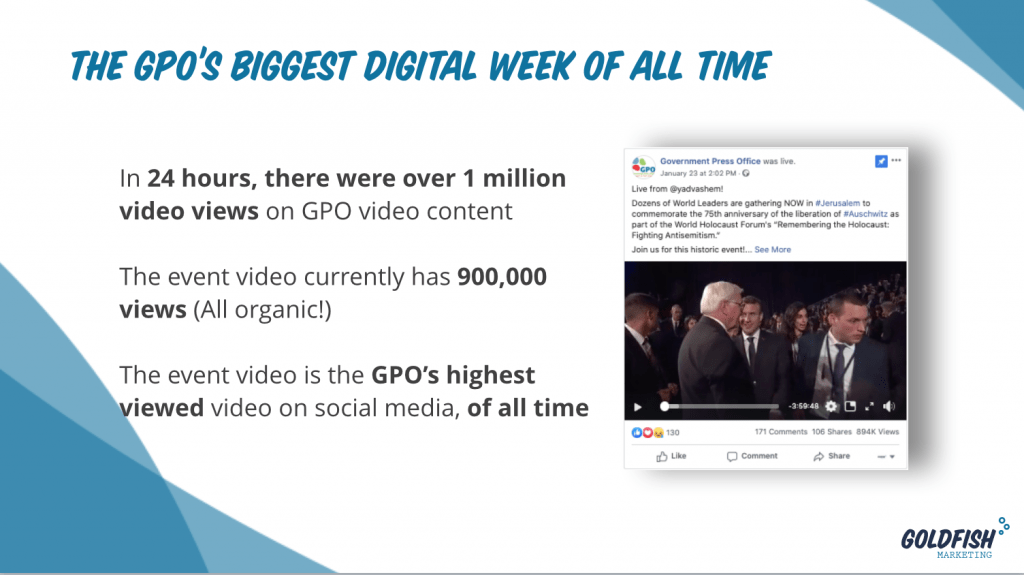 Get in touch with us today at info@goldfish.marketing