JIJ Hires Goldfish Marketing
The Jerusalem Institute of Justice, located in Jerusalem, Israel, is an organization that fights for human rights and fair treatment of civilians within the Middle East. Their directors have been featured in some of Israel's greatest news publications as impactful public figures and their cases for public change have made it to Israel's highest courts.
When JIJ asked for the services of Goldfish Marketing, their hope was to grow their social platforms, set out on large-scale campaigns, and reach millions with their message. Goldfish Marketing was more than successful in all fronts, reaching over 20 million individuals with calculated content and campaign targeting.
Brand/Conflict Recognition
Goldfish Marketing provided JIJ with strategic development for campaign generation, content creation, and post-campaign analytics. The above video was filmed at the Goldfish Marketing Studios in Israel and distributed across all digital platforms to develop brand recognition, conflict recognition, and account interest.
20 Million!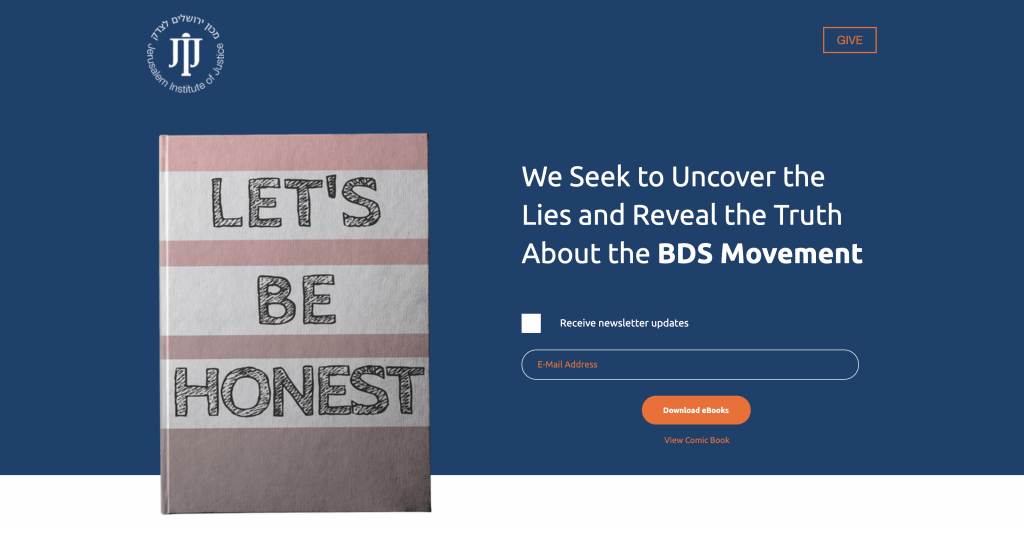 Among dozens of campaigns generated for JIJ by Goldfish Marketing was an anti-bds campaign hosted on a designated landing page designed and built by Goldfish Marketing. The landing page was a conversion-based site, with an integrated CRM to track conversations and demographics.
Throughout the life of this campaign, and those alike, Goldfish Marketing produced results that included over 2,200,000 points of engagement, and an account reach of beyond 20 million individuals worldwide. A phenomenal success for the organization.
Get in touch with us today at info@goldfish.marketing