This is your year to connect more deeply with Israel.
Though it may seem counter-intuitive, with lockdowns and halted air travel, there is a new path being forged for you.
What events will you take part in this year? How will you fill your desire to connect with the Land so beloved by us all? My recommendation, plug yourself into a new online event where you can be exposed to new faces, new sites, and new ways of thinking. Spread yourself among a variety of genres, and get a taste for what Israel's best and brightest are bringing to you this year.
There seem to be two acclaimed events that rise above the rest this month, streaming some of Israel's top political and organization leaders.
The Christian Media Summit, hosted by Israel's Government Press Office, captures and presents top interest headlines for today's global media. With their reach into the government's vast pool of top officials, Director of the GPO Nitzan Chen and his staff, have accomplished a tremendous itinerary; Binyamin Netanyahu (Prime Minister of Israel), David Friedman (United States ambassador to Israel), Reuven Rivlin (President of Israel), and more.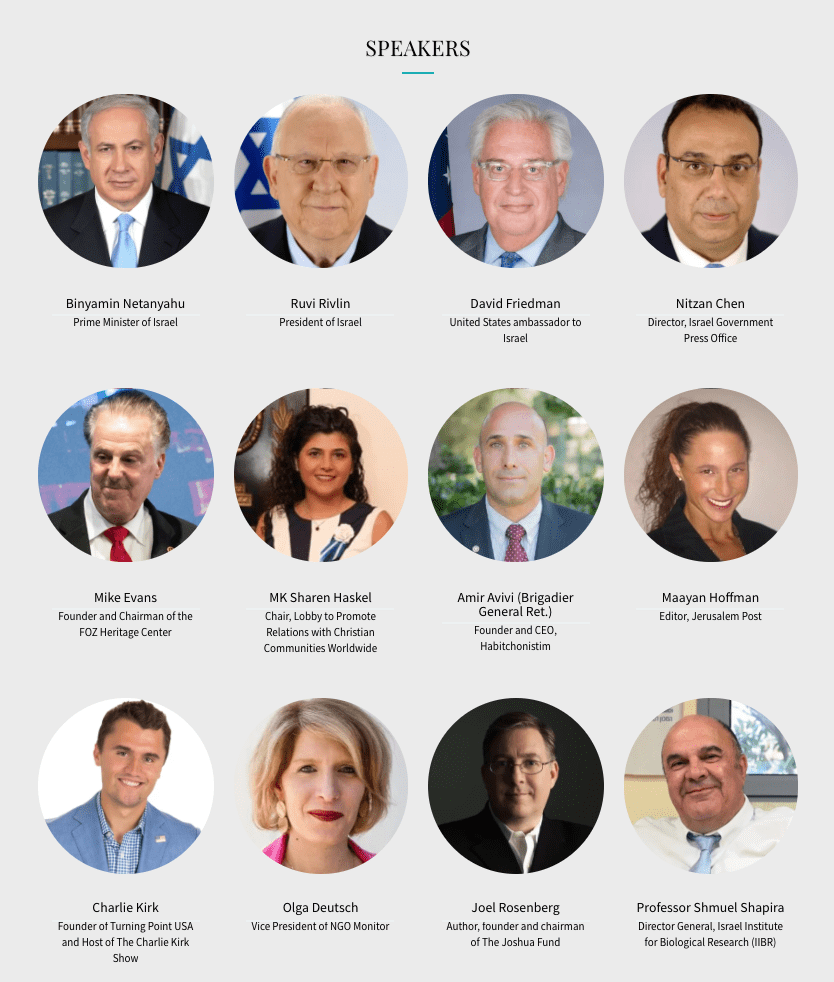 Also launching online is the Jerusalem Prayer Breakfast, streamed live from the heart of Jerusalem with all too impressive speakers. With personal addresses from Presidents, Congressmen, Lords, and MPs, this event will challenge all others this year as a "must attend" for viewers around the world.Image credit: Jerusalem Prayer Breakfast
Coming from the digital communications realm, we're pleased to see such large Titanic-of-events pivoting so quickly into digital streaming. Many have failed to make this transition, and have gone quiet since early 2020, while others are bringing the magnificent happenings of Israel, and the city of Jerusalem, to life via the screens of viewers around the world.
Next year, you can commit to those who you found to be worthy of the flight time and expense, committing yourself to a joyous adventure of site seeing, information stimulus, and networking. But this year, don't miss out on what Israel has to offer you, virtually.